WE PUT PEOPLE
IN THE MOMENT.
Human, a Live Communications Group
New
Traditionalists
In real time, and in real life, we make moments into memories that sell.
Nothing creates deeper, lasting and more meaningful relationships between brands and their customers than the one-on-one experience, especially when it's live. By creating thrilling experiences and then casting them in real time globally we deliver the next generation of consumer interaction.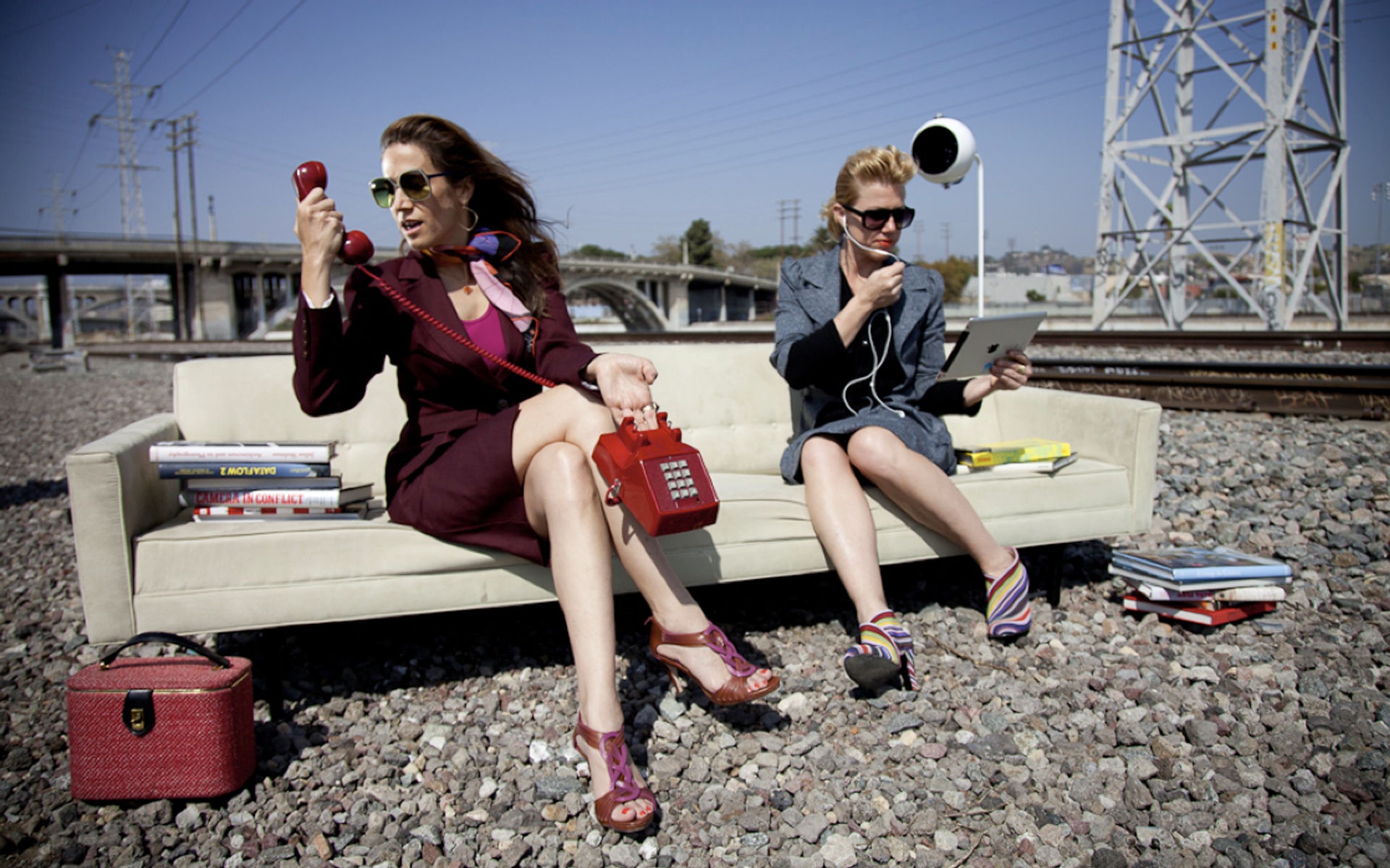 Ideas.
Execution.
Extension.
HUMAN designs and produces environments, media, and technology for the live space. We extend these signature events globally through powerful content creation tools and no-latency remote online broadcast.
Our powerful ecosystem helps companies create and inspire quality content, become their own channels, and ultimately, empower their fans to become advocates.
REEL
:
View reel >
Google
:
View case study >
Google
Google Fiber Launch
STRATEGY, CREATIVE DIRECTION
HUMAN was asked to help rally and launch Google's first fiber optic network. This monster of a project resulted in a series of manageable and delightful information, outreach and interaction as unique and playful as Google itself. Activities included–influencer programs, local business partnerships, digital engagements and original video content.
The launch resulted in 90% Fiberhood registration, 12K+ showcase visitors in 6 weeks and 18+ hosted community events.
Partners: MKTG / Wildlife
Beats
:
View case study >
Beats
Coachella Premiere
Immerse yourself in the 4th Dimension
STRATEGY, CREATIVE DIRECTION
Celebrating Dre's groundbreaking appearance at Coachella, HUMAN outfitted the requisite 80' x 40' white party tent into an environment that made being 2000 yards away from the main stage better than a front row seat.
A three-tiered audio reactive couch, 3d projection of the main stage acts, interactive mobile audio devices, phone charging and non-stop a/c prompted the la Times to deem it the coolest brand destination on the polo fields. HP and HTC were key partners in the execution.
Overall Attendance: 73,600, Headphone Checkout: 14,697, Roaming Headphone Demos: 20,903, Estimated 3D Glasses Distributed: 21,000 Facebook: 29,619 Likes, 1,393 Comments.
Hyundai
:
View case study >
Hyundai
North American Auto Shows
New Thinking. New Possibilities.
STRATEGY, CREATIVE DIRECTION, MEDIA PRODUCTION
HUMAN has been an ongoing partner and creative resource for Hyundai since 2011. Collaborating with their agency, HUMAN has helped to amplify Hyundai's innovative and powerful spirit on multiple activations–Auto Shows, Dealer Meetings, Press Events, media design, interactive strategy, etc.
It is exhilarating to help connect and strengthen such a progressive brand with current and future drivers. Defying convention is more than a tag line.
Agency: Innocean
TCM
:
View case study >
TCM
Classic Film Festival
Fans First
DEVELOPMENT, CREATIVE PRODUCTION, PRODUCTION MANAGEMENT
From day one, HUMAN has been a key collaborator in the design and development of the TCM Classic Film Festival in Hollywood. We help to create a dynamic and rich event where every seat is the best in the house and you don't have to walk the red carpet to feel like a star.
80+ films, celebrity introductions and interviews, poolside screenings and performances, red carpet access, intimate panel discussions, musical acts, handprint ceremonies, world-class sponsors… and more every year.
98% of attendees said the festival met or exceeded their expectations. Tada!
Partners: Turner / CPC Intersect
Scion
:
View case study >
Scion
North American Autoshows
CREATIVE DIRECTION, MEDIA PRODUCTION, TECHNICAL PRODUCTION
Scion asked for a revolutionary auto show presence that not only entertained and inspired attendees. Served up was an ever changing, massive steel structure customized by the users. Modified cars, interactive media and a generative art audio-visual composing experience put consumers at the center of the auto rebel's love of community.
Annually, the kit touched over 3 million consumers live and millions more via online media coverage, web publications, enthusiast's blogs and sites. It also recieved a gold award in Communication Art's interactive competition.
Riot
:
View case study >
Riot
League of Legends Tournaments
TECHNICAL PRODUCTION
Real-time, global community. We strive to bring fans closer together — with the game, with the athletes, with the brand, and with each other. A "Player first" strategy pushes the boundaries of what interaction means. 36 million fans participate in League of Legends championships: in world cup stadiums, theaters, at home, on their phones. Simultaneously, world wide, with the lowest latency in the industry. human interest stories deepen meaning and foster international community.
Broadcast Languages: 20, Viewership increase from 10M- 36M, all content on all platforms, 7 unilateral feeds for fan localization, customizable content from 'World Feeds', 19 sanctioned fan-created channels.